News
Posted by James McKnight on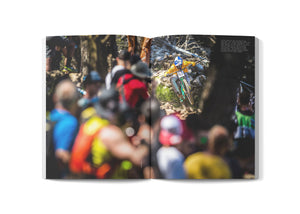 Here are the results from Round 1 of the UCI Downhill Mountain Bike World Cup series 2018 in Losinj, Croatia. Read the full race report with full results in our 2018 downhill World Cup book, Hurly Burly 3. Junior Men Losinj 2018 Finals Results: Elite Men Losinj World Cup Finals Results: Elite Women Losinj World Cup Finals Results: Junior Women Losinj Croatia World Cup Results 2018:
Posted by Ben Winder on
ON SALE: DOWNHILL YEARBOOK 2018 Hurly Burly 3, the complete 2018 downhill World Cup and Championships yearbook, is officially on sale now. Following a breakthrough season of UCI World Cup and Championships racing that saw fresh faces atop many podiums, we are excited to launch our third yearbook, Hurly Burly 3. From its sunny start in Croatia to a nail biting end in Switzerland, including its every story in-between, Hurly Burly 3 captures the entire 2018 UCI DH season in exceptional photography and detailed writing across 220 pages of high quality print. The book features seven World Cup rounds and...
Posted by James McKnight on